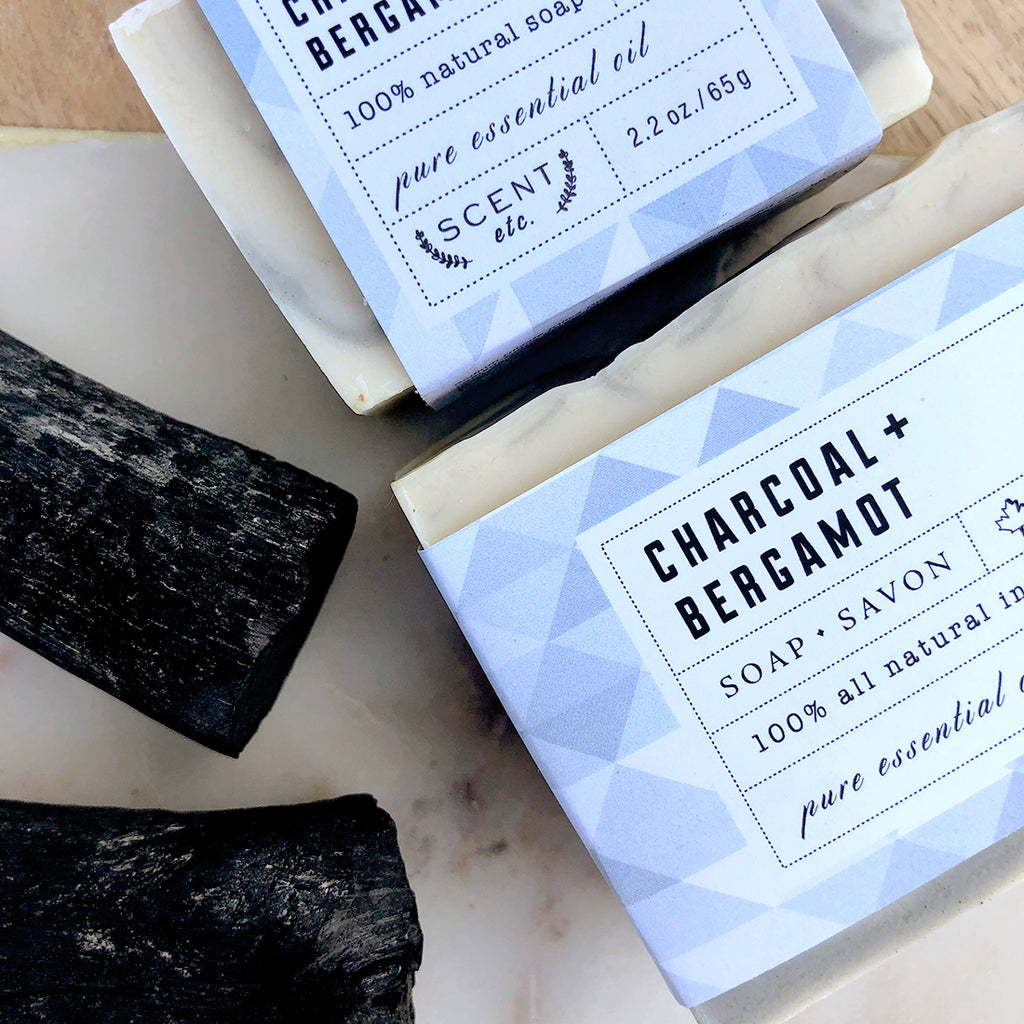 Charcoal + Bergamot soap
3011-CH
Activated charcoal is good for its detoxing, cleaning quality. Made with bergamot and ginger essential oil, this charcoal swirl soap bar has function of claiming minor problem skin. This soap bar can be use for both face and body wash, and for man & women.      
This natural soap bar is made with 100% vegan, plant based ingredients. Scented only with the finest essential oil, & decorated with dry botanical. NO fragrance, alcohol, phosphate & harsh chemical is used.

Coconut & Olive oil base, NO palm oil & artificial additive is added. Gentle enough for all skin type.

Two sizes 4.4oz. & 2.2oz., both size available for private label.
 MADE IN CANADA.