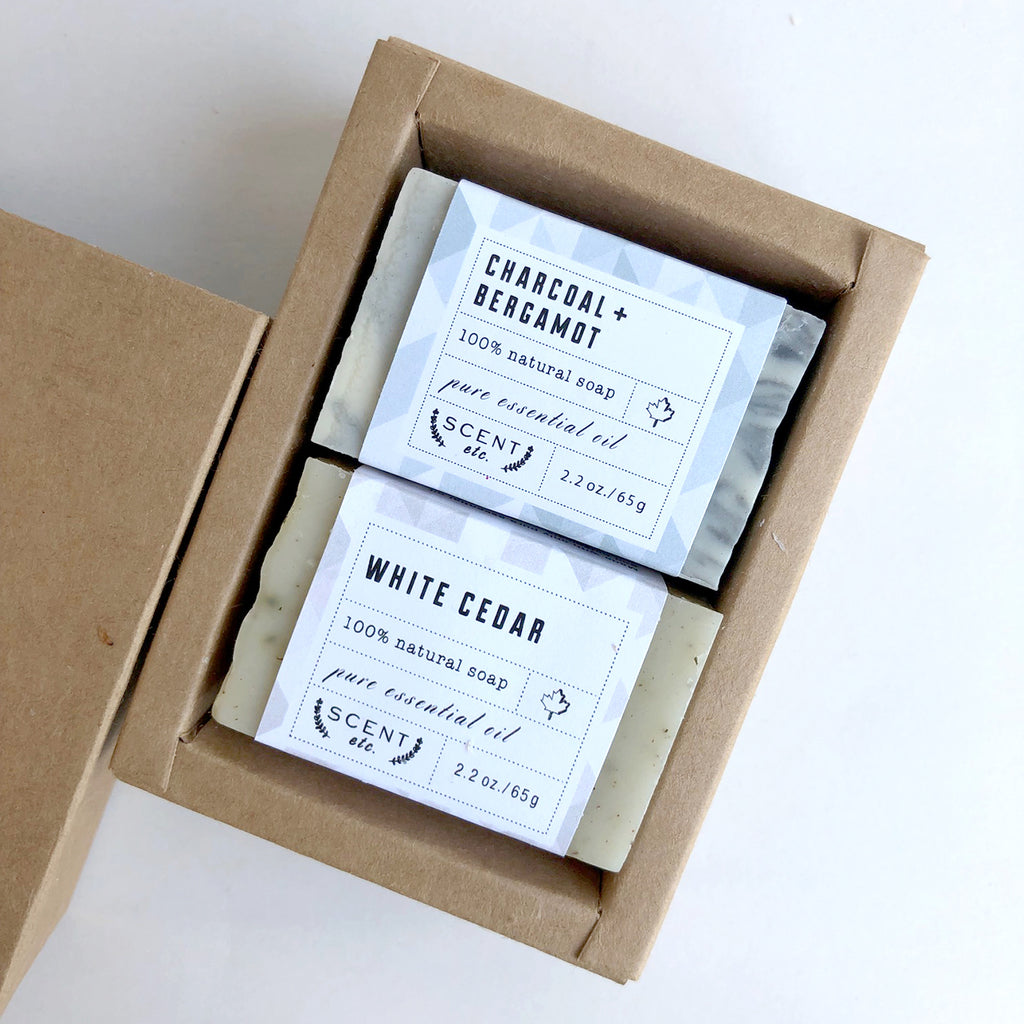 Charcoal Cedarwood soap set
202-CB-WC-S4
Our soap bar is made with 100% all natural ingredients (olive oil & coconut oil base). Scented only with the finest essential oil & dry botanicals. Gentle enough for all skin type, including sensitive skin.
Artificial fragrance free, no chemical, no palm oil.
Pack in a kraft sliding box - 2.2oz. each x qty. 2 - Charcoal bergamot soap x qty 1 and Cedarwood soap x qty. 1
Soap set available in Charcoal Bergamot + Cedarwood set, Lavender + Ylang Ylang set, Tea tree + peppermint set, Rose berries + Sweetgrass set, Orange + Cinnamon set
 MADE IN CANADA. Private Label available.