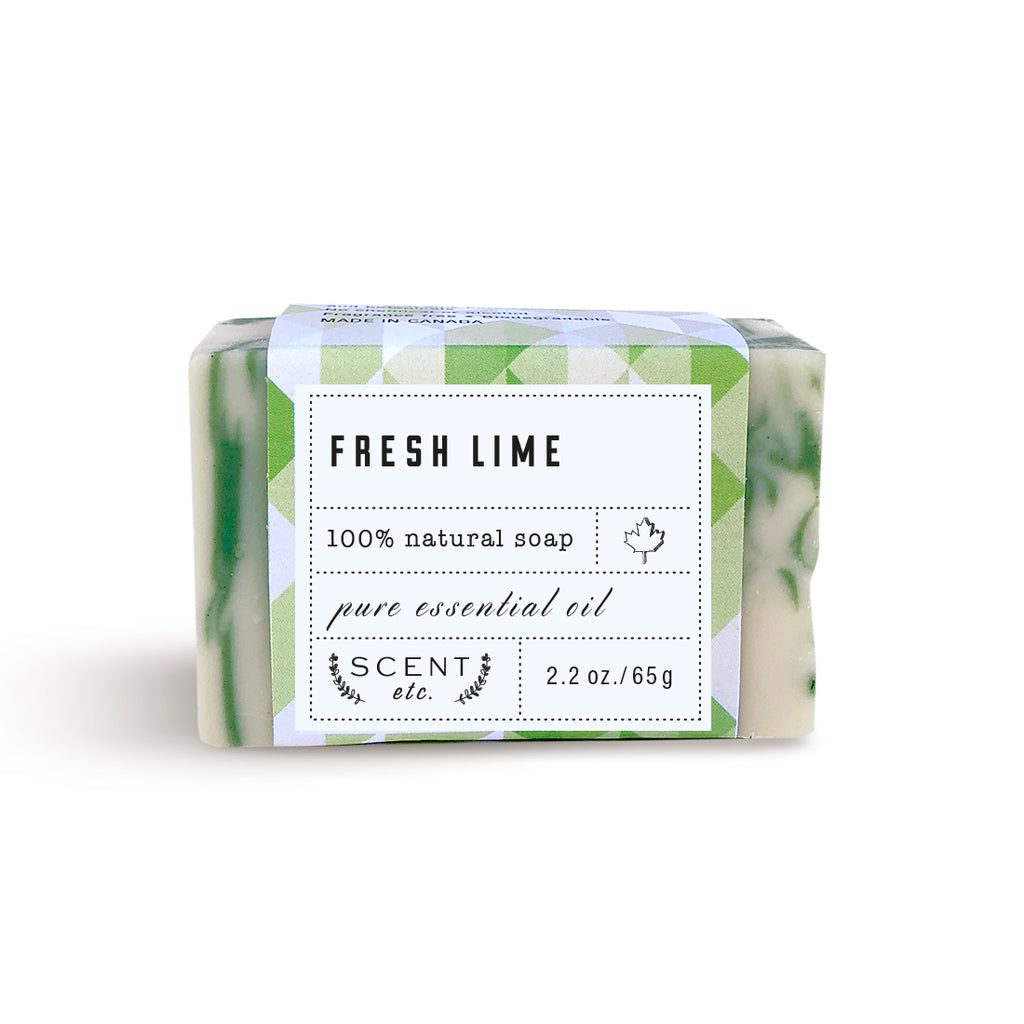 Fresh Lime mini soap
This citrusy, stimulating scented soap is made with pure essence of lime.  Lime is known for it diverse property, cleaning, calming, uplifting, and for culinary use.  Its refreshing, purifying aroma is likely to lift your mood, and boost up your energy for the rest of your day.  
This natural soap bar is made with 100% vegan, plant based ingredients. Scented only with the finest essential oil, & decorated with dry botanical. NO fragrance, alcohol, phosphate & harsh chemical is used.

Coconut & Olive oil base, NO palm oil & artificial additive is added. Gentle enough for all skin type.

Two sizes 4.4oz. & 2.2oz., both size available for private label.
 MADE IN CANADA.