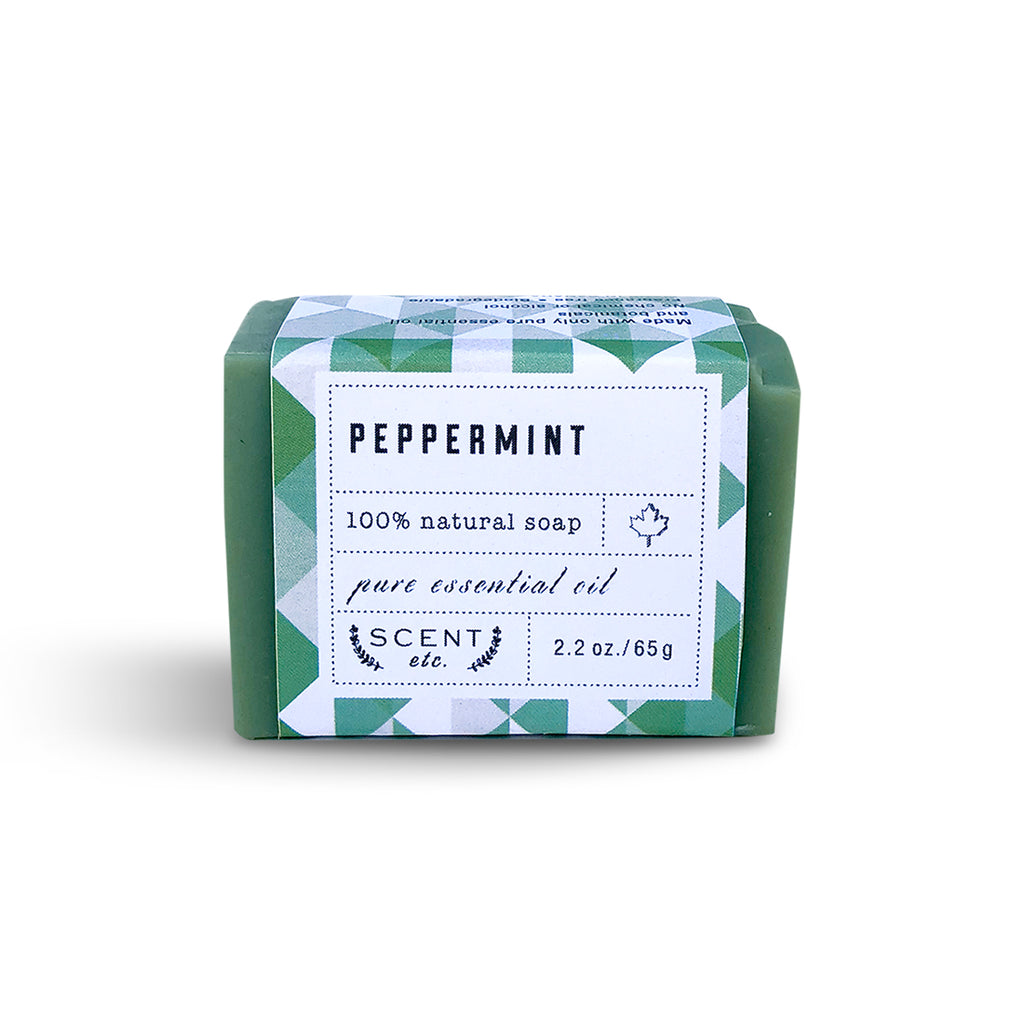 Peppermint mini soap
2011-PE-1
Peppermint is one of the oldest and highly regarded herbs, its fresh aroma can energize and calm nerves. The peppermint essential oil give this soap an irresistible refreshing aroma; and the ground peppermint leaves dye the soap naturally with a vibrant green color.  
This natural soap bar is made with 100% vegan, plant based ingredients. Scented only with the finest essential oil, & decorated with dry botanical. NO fragrance, alcohol, phosphate & harsh chemical is used.

Coconut & Olive oil base, NO palm oil & artificial additive is added. Gentle enough for all skin type.

Two sizes 4.4oz. & 2.2oz., both size available for private label.
 MADE IN CANADA.