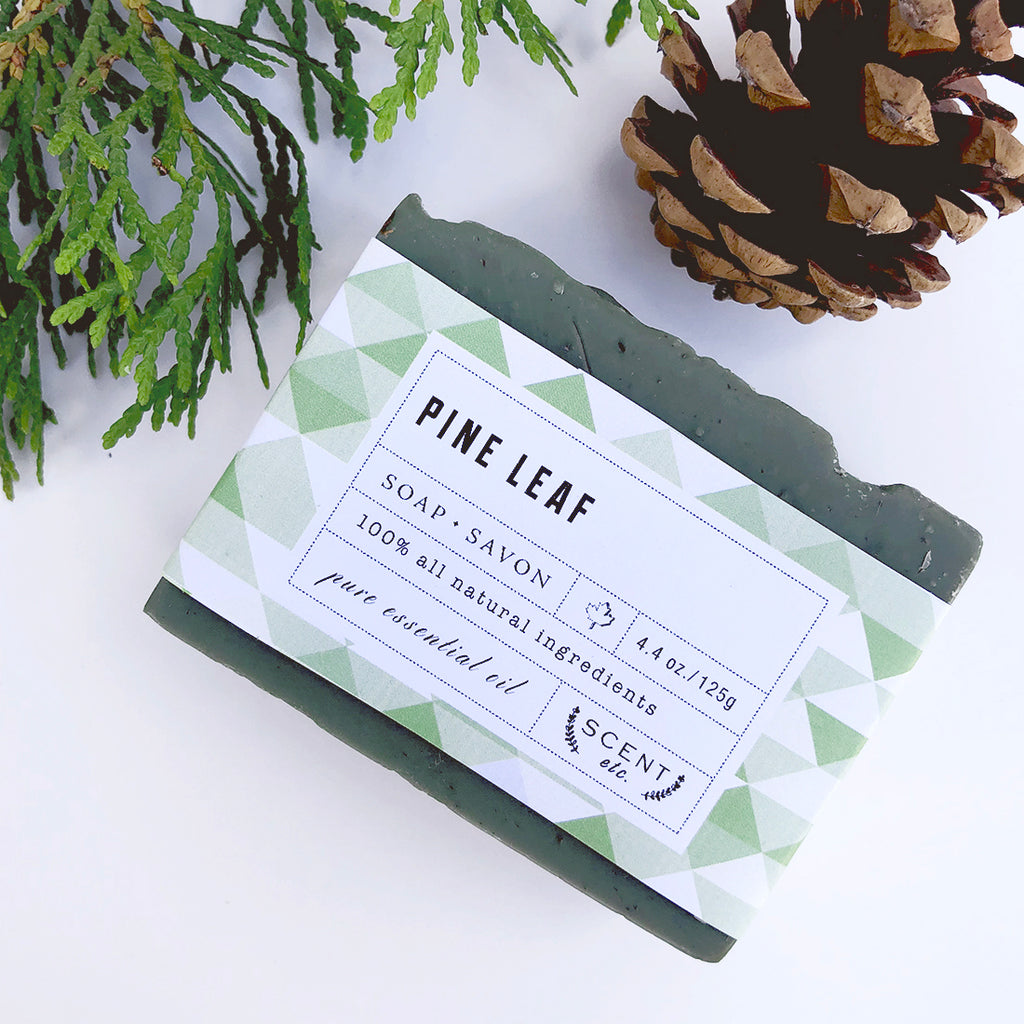 Pine Leaf soap
3011-PL
This deep green color soap bar is loved in various properties : purifying, cleansing, refreshing.  The evergreen nature of Pines which enables them to retain their green foliage during long harsh winter. Pine leaf oil has antibacterial, deodorant properties, and also is widely used to relax muscle ache.  Grind of Pine leaf is added during the making-soap to add depth to its intense woody, earthy scent.   

This natural soap bar is made with 100% vegan, plant based ingredients. Scented only with the finest essential oil, & decorated with dry botanical. NO fragrance, alcohol, phosphate & harsh chemical is used.

Coconut & Olive oil base, NO palm oil & artificial additive is added. Gentle enough for all skin type.

Available in 4.4oz. & 2.2oz., also available for private label.
 MADE IN CANADA