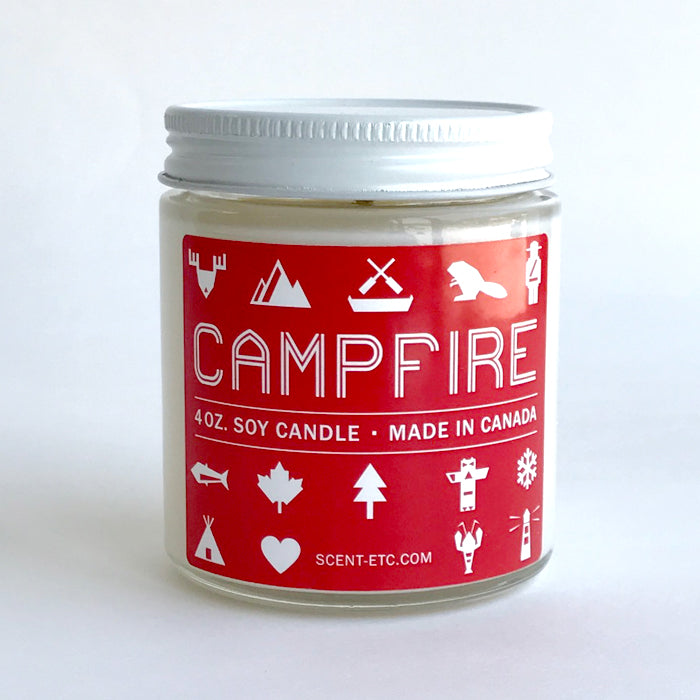 Canadiana candle - 4 oz. Campfire
4011CF6
Campfire soy wax candle - Friends or family gather around the campfire in a mid-summer night is unforgettable memories. Smoky, crackling campfire scents will surely bring this sweet moment to you.
White metal lid, available in 4oz. & 8oz. No box.
100% premium quality non-gmo soy wax, natural cotton wick, no paraffin or artificial coloring. 4oz. burn hours approx. 20 hrs., 8oz. approx. 40-45hrs. Private Label available. MADE IN CANADA.