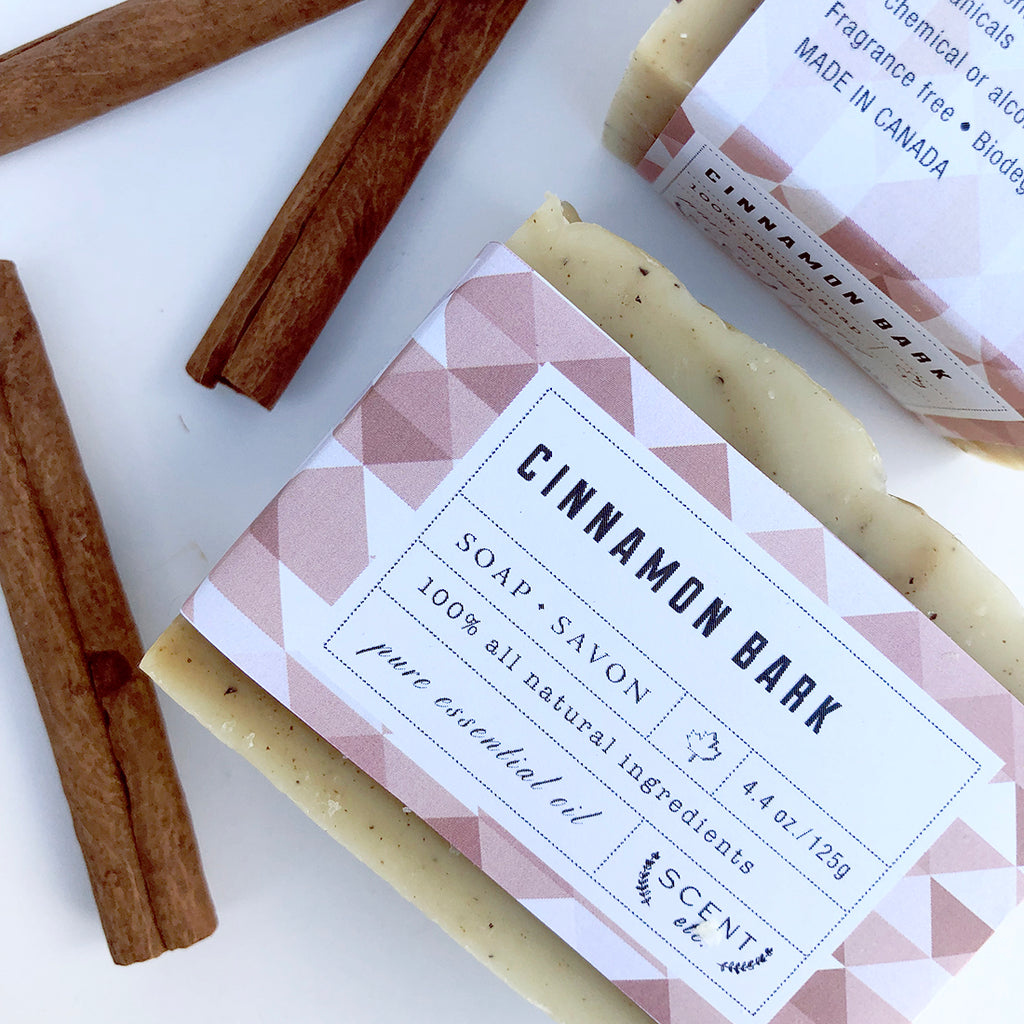 Cinnamon Bark soap
3011-CN
This is earthy, herbal soap bar is that packed with warm spice aroma.  Warm-toned essential oil such as cinnamon, clove, & patchouli is added to this soap bar.  Finely grind Hemp seed husk is added for light exfoliation as well as extra nourishment for skin.  
This natural soap bar is made with 100% vegan, plant based ingredients. Scented only with the finest essential oil, & decorated with dry botanical. NO fragrance, alcohol, phosphate & harsh chemical is used.

Coconut & Olive oil base, NO palm oil & artificial additive is added. Gentle enough for all skin type.

Two sizes 4.4oz. & 2.2oz., both size available for private label.
 MADE IN CANADA