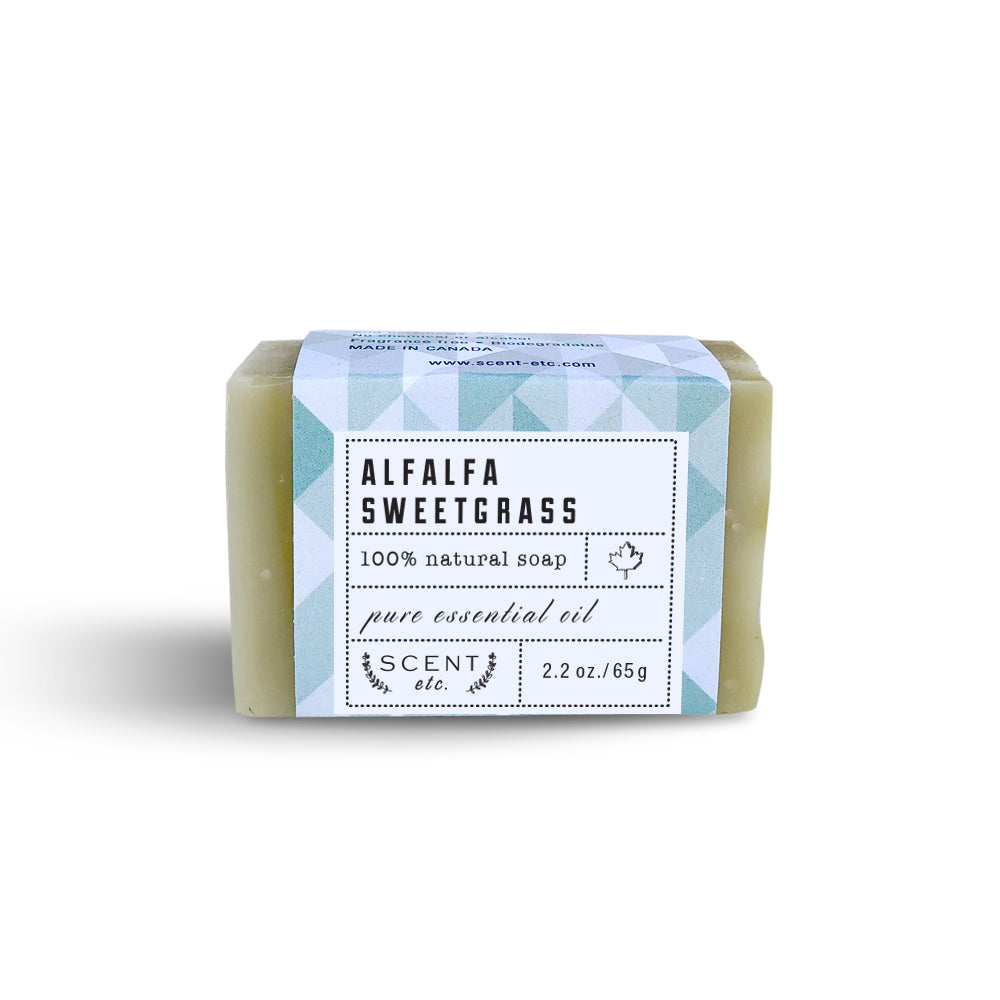 Alfalfa Sweet Grass mini soap
2011-AL
This sweet scented soap bar scented like a fresh mowed lawn.  Alfalfa grass leaf is a highly nutritious, its packed with vitamins & minerals, it is also high in chlorophyll which make our soap naturally light green in color.   Made with therapeutic grade Clay Sage and Rosemary essential oil, this soap will leave your body clean, refreshing and rejuvenated.  

This natural soap bar is made with 100% vegan, plant based ingredients. Scented only with the finest essential oil, & decorated with dry botanical. NO fragrance, alcohol, phosphate & harsh chemical is used.

Coconut & Olive oil base, NO palm oil & artificial additive is added. Gentle enough for all skin type.
Available in 4.4oz. & 2.2oz., also for private label.
 MADE IN CANADA