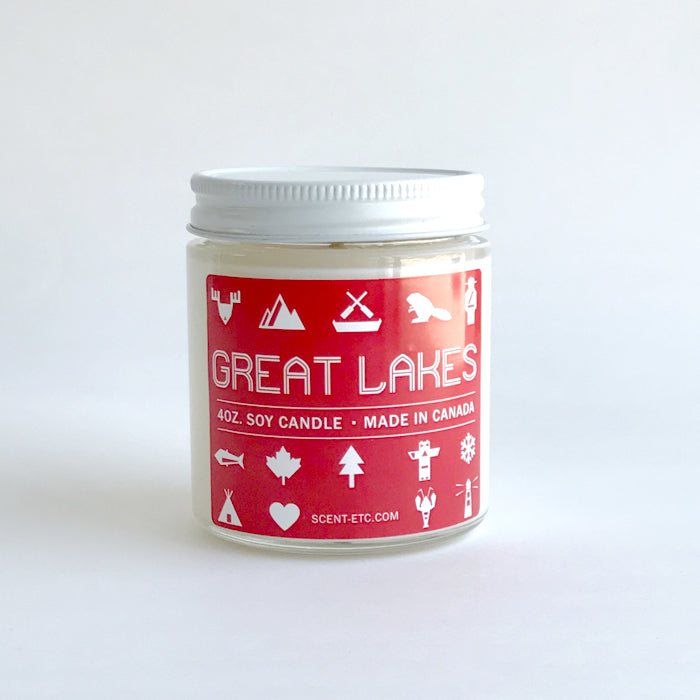 Canadiana candle - 4 oz. Great Lakes
4011LK6
Great Lakes soy wax candle - Smell of fresh breezy wind from the lake side. Light, clean, refreshing scent with evoke an harmonize relaxing ambiance.
White metal lid, available in 4oz. & 8oz. No box.
100% premium quality non-gmo soy wax, natural cotton wick, no paraffin or artificial coloring. 4oz. burn hours approx. 20 hrs., 8oz. approx. 40-45 hrs. Private Label available. MADE IN CANADA.