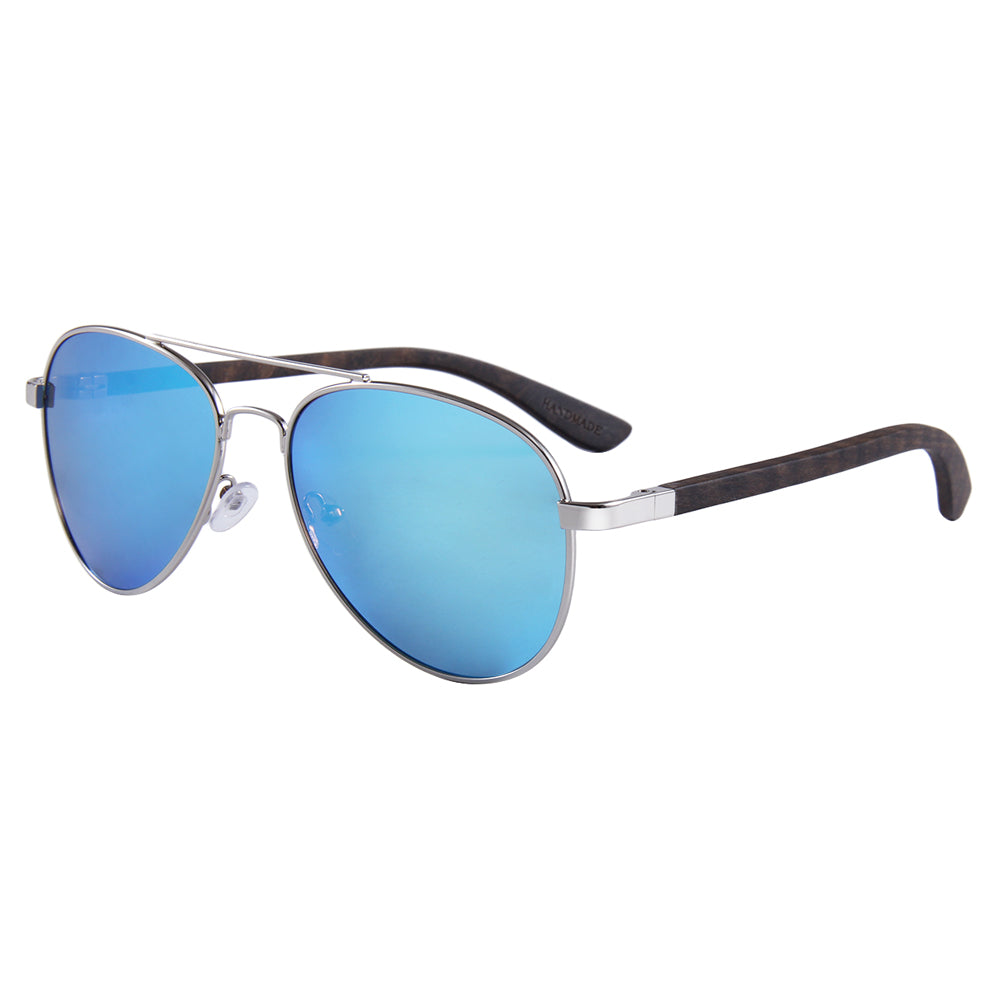 Hawaii Sunglasses (Blue)
1705-BU
An isolated volcanic archipelago in the Central Pacific Hawaii's islands are renowned for their rugged landscapes of cliffs, waterfalls, tropical foliage and beaches with gold, red, black and even green sands.
Like all fans of Kuma Sunglasses, Hawaiians are firm believers in the notion of "Malama Aina", meaning, to care for the land. In keeping with Malama Aina, their state legislature recently passed the worlds first ever statewide ban on sunscreens that contain chemicals oxybenzone and octinoxate, which are known to harm coral reefs and local fish.We salute the islands of Hawaii for their care for the land and we are proud to name our classic Aviator frame after their beautiful islands.
Features:
- One Tree Is Planted For Every Frame Sold!
- 1.1 mm premium TAC Polarized Lens with 100% UVA/UVB protection to enhance the vivid colors and sights of your travels.
- Double barrel spring hinged for extra comfort and durability
- Handcrafted natural wood temples
- Complimentary soft fabric pouch
Available in Colors:
Rose Gold/ Zebra wood