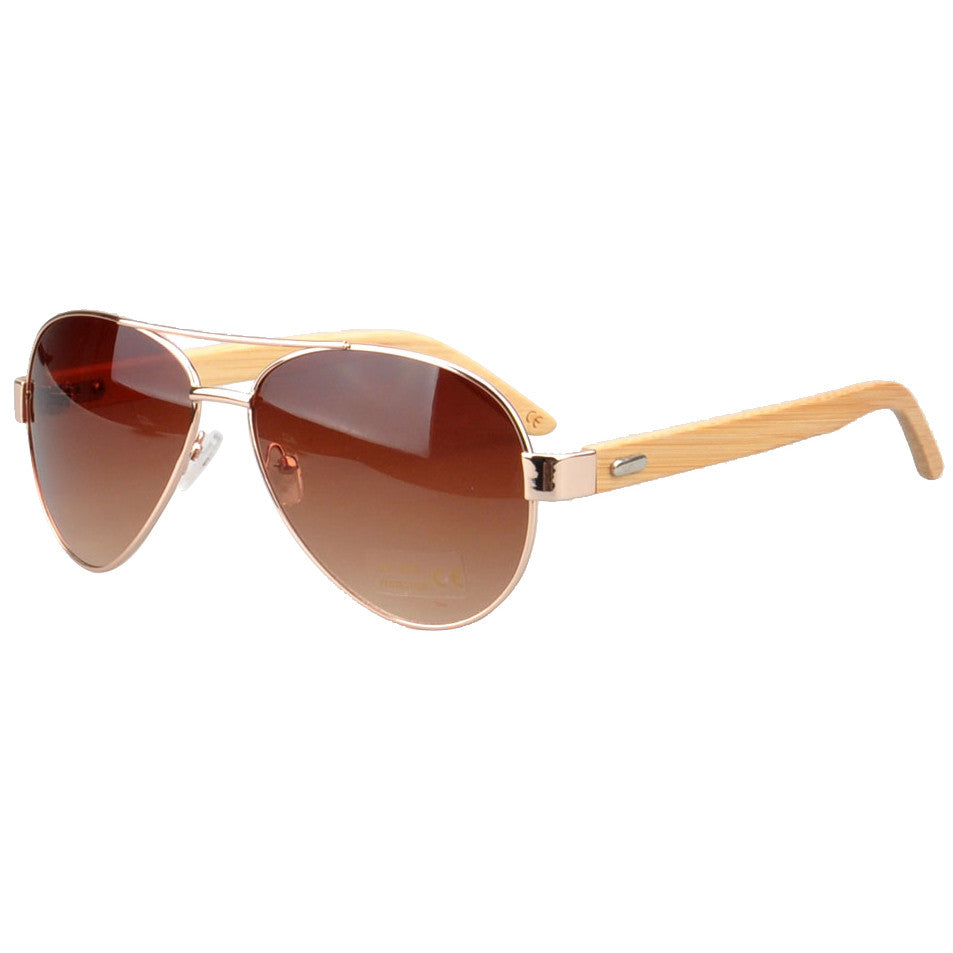 Jacaranda Aviator Sunglasses (Tan)
2040-TN
The beauty of the Jacaranda tree when in full bloom is renowned. The city of Pretoria in South Africa is even known as "The Jacaranda City" due to the enormous number of Jacaranda trees that in flowering time make the entire city appear blue/purple from a far from the trees prolific blooms.

In many parts of the world such as Los Angeles , Mexico and Zimbabwe
the blooming of the Jacaranda tree is welcomed as a sign of spring.

This Aviator frame is the newest style in our collection.
. One Tree Planted For Every Frame Sold 
. Handcrafted Sustainable Bamboo Temples
. 100% UVA/UVB Protection
. All dyes, metal & paint are Lead Free & Nickel Free
. Comes with a complimentary sustainable soft fabric pouch
. Available in: Tan, Black, Silver Mirrored & Blue Mirrored