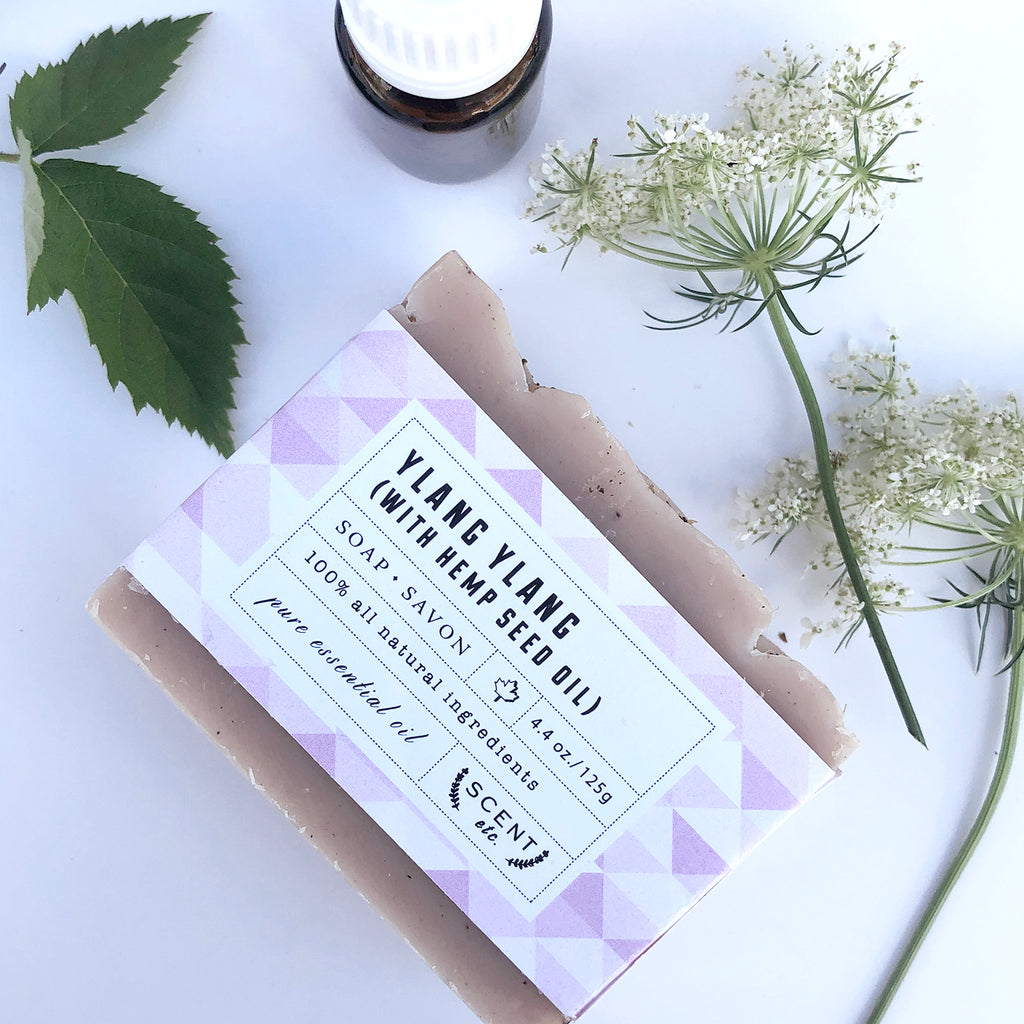 Ylang Ylang with hemp seed oil soap
3011-YL
This floral, elegant soap bar is made with Ylang-Ylang, Rosemary and Ho wood essential oil; it promotes a peaceful, relaxing scent.  Canadian Hemp seed oil is added along with coconut oil & olive oil, its high Omega fatty acids will promote cell grown and retain skin moisture.   

This natural soap bar is made with 100% vegan, plant based ingredients. Scented only with the finest essential oil, & decorated with dry botanical. NO fragrance, alcohol, phosphate & harsh chemical is used.

Coconut & Olive oil base, NO palm oil & artificial additive is added. Gentle enough for all skin type.

Two sizes 4.4oz. & 2.2oz., both size available for private label.
 MADE IN CANADA