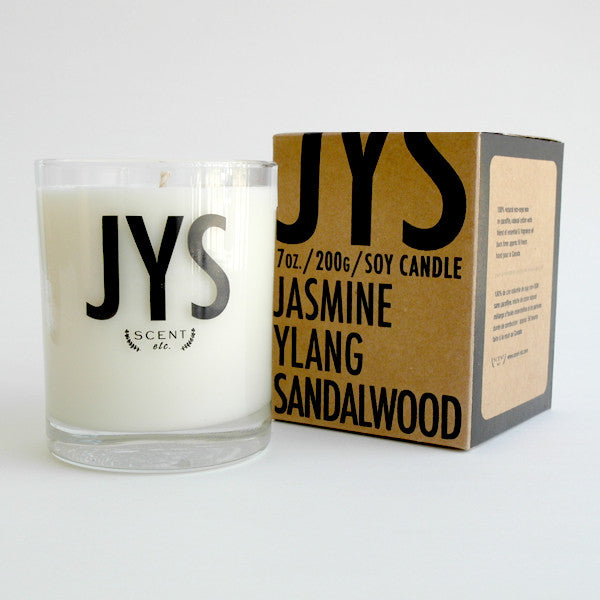 JYS eco-soy candle (Custom order only)
5011-JYS
JYS- Jasmine, Ylang Ylang, Sandalwood
Custom Private label only.
Elegant scent of Jasmine combined with calming Ylang Ylang & Sandalwood essential oil to create an aromatic atmosphere. Burn time 35-40 hrs.
This candle is made with essential & fragrance oil blend.
Fragrance notes
: botanical, floral.
7 oz non-gmo, eco-soy candle in straight glass tumbler.
100% recycle paper Kraft box packaging. Made in Canada.


Contact us for quotation.